KATHLEEN CANTIN
CELEBRATING 35 YEARS OF ORIGINAL ETCHINGS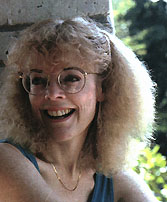 Kathleen Cantin, accomplished artist, etcher and printmaker presently makes her home in North Carolina where she is constantly refreshed by the beauty of the Blue Ridge Mountains.
Since her graduation from the University of New Hampshire, Kathleen Cantin has participated in some of the nations most prestigious print exhibits including the 2nd United States International Graphics Annual, the 23rd Berkshire Museum Exhibition, Boston Printmakers 30th Annual Exhibition, Davidson National Print and Drawing Competition, and the 39th Exhibition of Miniature Painters, Sculptors, and Engravers Society of Washington, D.C.
Kathleen Cantin's expert command of the etching medium led to further honors when she was awarded commisions by the N.H. Graphics Society, President and Mrs. Derek Bok of Harvard University, the Franklin Mint, and Collector's Guild. Prints by this talented artist may be found in the collections of the Smithsonian Institute, the Philadelphia Public Library, the Decordova and Fairbanks Museums, The Federal Reserve Bank of Philadelphia, and in numerous galleries throughout the United States. Corporate collections include Hawk Mountain Corporation, Proctor Trust Company, and The Burlington Savings Bank. Awards include the Helen Slottman Graphics Award from the Pen & Brush Club, New York.
---
© All images and text are protected under U.S. and International Copyright Laws
Unauthorized reproduction or use is strictly prohibited.